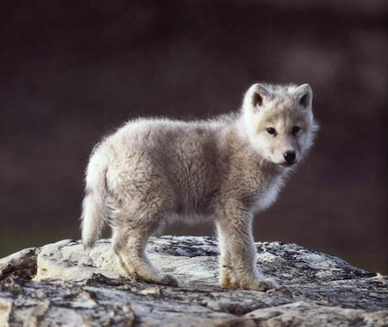 Accalia is one of the litter born to Bardulf and Ula. She is the sixth born. She is one of only two female pups in the litter of ten, along with her older sister Ulva. She is the sister to Marrok, Seff, Lykaon, Hemming, Rudiger, Ulrik, Kenyon and Faolan. She is the pup entrusted to GohanFan7.
Appearance
Edit
Accalia has snow white fur and is one of only two snow white pups in the litter, along with her brother, Lykaon. She has dark eyes.
Personality
Edit
Accalia is very sweet and mild-mannered. She is closest to her brother Rudiger and her sister Ulva. She isn't quite as fiesty as her sister Ulva, and quite the contrast to her rough brother Marrok. She enjoys a nice nap, and watching her loved ones, and also exploring with Rudiger. She plays the most with her brother Rudiger and her sister Ulva.
Ad blocker interference detected!
Wikia is a free-to-use site that makes money from advertising. We have a modified experience for viewers using ad blockers

Wikia is not accessible if you've made further modifications. Remove the custom ad blocker rule(s) and the page will load as expected.