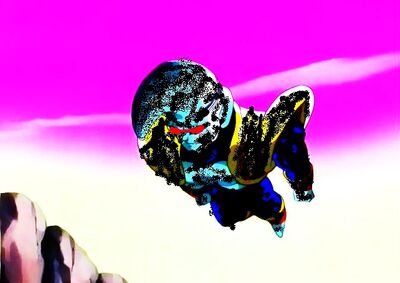 This is Baby after he got shot into the sun as Jeff thought happened
Appearence
Edit
Due to being sent into the sun, he is covered in burns and scorch marks. His eyes were burned terribly, so he made a visor to cover up the terrible disgusting crap. Other than those things he looks like he did before. He looks like that --->
Biography
Edit
After being shot into the sun, Baby survived. He was strong enough to put up a weak shield that stopped the worst of the heat, but he was damaged. He left to the moon where he worked for years on bettering himself. He became stronger and faster than a SSJ4. Now he plots his revenge.
Ad blocker interference detected!
Wikia is a free-to-use site that makes money from advertising. We have a modified experience for viewers using ad blockers

Wikia is not accessible if you've made further modifications. Remove the custom ad blocker rule(s) and the page will load as expected.