Richard Reigen



Alias

Ricky

Gender

Male

Race

Saiyan

Age

6 (current)

Height

3'5

Weight

45 lbs

Hair color

Black

Eye color

Dark brown/black

Blood type

A-

Family
Richard Tier Reigen - commonly known as Ricky - is the eighth child and youngest son of Kotsu Reigen. He is the younger brother of Ralph, Taiza, Jaikob, Yoshimitsu, Randy, Roy, and Daryl Reigen.
Appearance
Edit
Ricky is small for his age like his father was as a child, with black hair and dark-colored eyes. He resembles the typical "lthird class" Saiyan child in both hairstyle and appearance Ricky is small for his age; with black hair and dark colored eyes, highly resembling his father and uncle, Flanagan Reigen. Typical to the Reigen family, he can be found donning a purple gi, along with blue pants, a red undershirt, and blue and red boots. 
Personality
Edit
Ricky is a highly confident and easygoing child. He has often been dubbed "inordinately wild" by his father, being impulsive and rash even for his age, and prefers to discover things through experience as opposed to the advice of others. Despite this, he has a very big heart and is willing to protect others around him. Even though he is a kind boy, he is occasionally rough and aggressive, even towards those twice his size and age. This was displayed in his infancy by his tendency to whack people with his rattle. 
Theme song
Edit
Ricky's theme song is "Keine Lust" by Rammstein.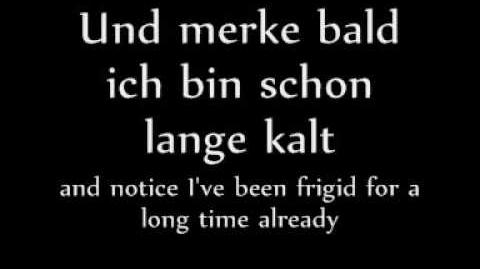 Ad blocker interference detected!
Wikia is a free-to-use site that makes money from advertising. We have a modified experience for viewers using ad blockers

Wikia is not accessible if you've made further modifications. Remove the custom ad blocker rule(s) and the page will load as expected.