Super Saiyan 4 (超サイヤ人フォー) is a Saiyan transformation present in the anime only sequel Dragon Ball GT, and that has never been mentioned in the Dragon Ball (manga). The only way a Saiyan can attain Super Saiyan 4 is if he is already a Super Saiyan, can transform into a Golden Great Ape and regain conscious control over the form. This transformation is the ultimate combination of both the humanoid Super Saiyan and the Great Ape. After this form is attained once, it can be accessed at any point.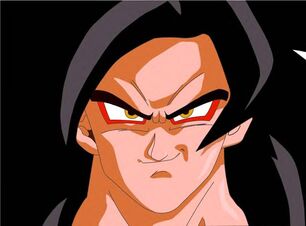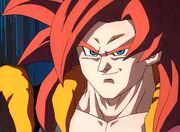 Ad blocker interference detected!
Wikia is a free-to-use site that makes money from advertising. We have a modified experience for viewers using ad blockers

Wikia is not accessible if you've made further modifications. Remove the custom ad blocker rule(s) and the page will load as expected.